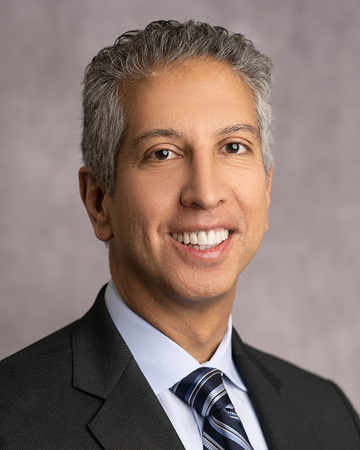 General Cardiology, Interventional Cardiology, Peripheral Vascular and Neurovascular Diseases
Education:
BA, Neuroscience, Amherst College, 1993
MD, University of Pennsylvania, 1998
Internship & Residency, University of Pennsylvania, 2001
Cardiology Fellowship, Emory University, 2004
Cardiology Fellowship – Interventional Cardiology, Peripheral Vascular Intervention, Chief Interventional Cardiology Fellow, Ochsner Clinic, New Orleans, LA, 2006
Dr. Haghighat is board certified in Internal Medicine and Cardiovascular Disease with added qualifications in Interventional Cardiology, Endovascular Medicine and Nuclear Cardiology.
He is a fellow in the American College of Cardiology. His clinical interests are in general cardiology with special emphasis in complex coronary and peripheral interventions, neurovascular angiography and intervention (Carotid stents), peripheral angiography and intervention, as well as select structural heart repairs via catheter such as aortic valve replacement (TAVR), the WATCHMAN procedure, and closure of atrial septal defects (ASD) and patent foramen ovale (PFO).
Dr. Haghighat is not only a devoted husband and father; he manages to squeeze in time to maintain excellent cardiovascular fitness setting the example for the rest of our physicians on staff to emulate.
Dr. Haghighat sees patients in our main office at 625 W. Baldwin Road in Panama City. He has privileges at both Bay Medical Sacred Heart and Gulf Coast Regional Medical Center. While located in Panama City, he treats patients from all over Northwest Florida including Chipley, Marianna, Bonifay, Blountstown, Port St. Joe, Apalachicola and more.
Dr. Haghighat discusses the signs of vascular disease in the legs in this "Ask a Cardiologist" video clip.