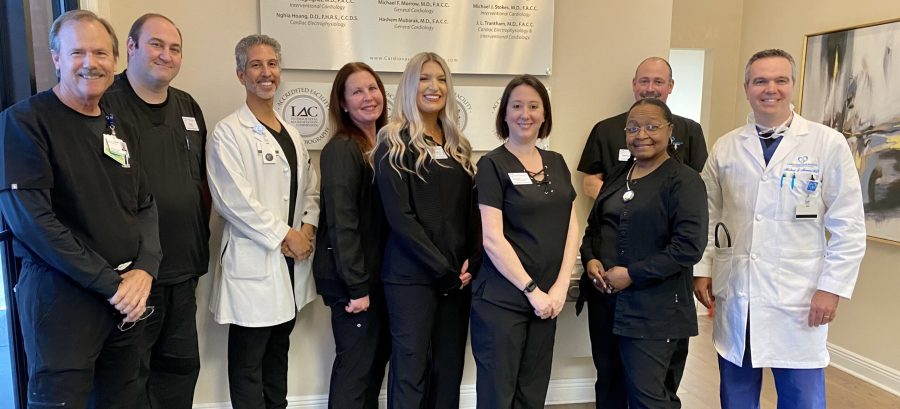 We are your center for comprehensive cardiovascular diagnostics including the area's only nationally certified echocardiography lab and the only certified nuclear medical lab. Our vascular lab offers the best certified services in the region.
Our services include:
Echocardiography with Doppler and Bubble Study if needed.
Vascular Ultrasound with Doppler including carotid, renal, mesenteric, and abdominal aorta, arterial and venous sonograms in the upper and lower extremities, as well as rest and exercise ankle brachial index.
Nuclear Stress Tests with exercise or pharmaceutically induced stress
Cardiac PET CT
Graded Exercise Tolerance Test (Treadmill)
EKG
Cardiac Event Monitoring
Pacemaker & ICD Interrogation and Programming



These diagnostic services are available to our community physicians for assistance with cardiovascular problems prior to referral for specialty care. A PDF is provided for your order request. Simply fax the order to us and we will contact your patient to schedule the study and send you the results promptly.
To learn more bout our state of the art digital nuclear camera for stress tests, please click here.