Meet our dedicated team of specialized Nurse Practitioners and Physician Assistants.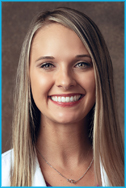 Bridgett Buffington, ARNP joined Cardiovascular Institute in Summer 2021.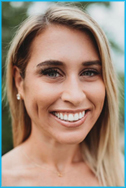 Jen Poston, ARNP-BC completed her Doctorate of Nursing Practice in May 2020 at Florida State University and joined Cardiovascular Institute right away. Jen was already known to our patients and staff having interned with Cardiovascular Institute during her training. Jen's previous experience included four years as a cardiac nurse at Bay Medical Sacred Heart. Jen enjoys time with her family including her husband, who is a local pharmacist, and her three young children. When she is not working, you might catch her going for a run, paddle boarding, or traveling with her family.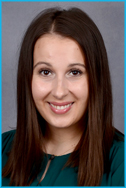 Jesse Rumbough, ARNP-BC, joined our team in 2014 and obtained her degree from the University of Miami.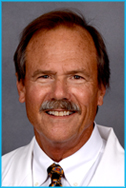 Tripp Shipman, PA-C, has been critical to the ongoing growth of Cardiovascular Institute since he joined us in 1981. Tripp primarily works in our nationally accredited Cardiovascular Ultrasound department assisting in the diagnosis and monitoring of cardiac and vascular conditions in our patients. He also assists our physicians in select hospital-based procedures. Tripp completed his Bachelors and his Physician Assistant training at Emory University in 1979. He is nationally certified and state licensed.
Tripp and his wife Cindy have one adult daughter and enjoy getting together with family and friends as well as taking advantage of all the great outdoor adventures our local area has to offer.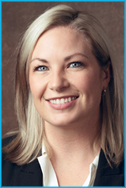 Sarah Stokes, ARNP began her career in cardiac care as a nurse on the cardiac floor and later in the cardiovascular ICU at Bay Medical (now Ascension Sacred Heart Bay). She later completed her Doctorate of Nursing Practice and Family Nurse Practitioner degrees at Troy Univerity in May 2017. Sarah first worked alongside our cardiologists at the hospital, then as a nurse in our practice in 2013. Then, joining Cardiovascular Institute as a Nurse Practitioner upon completion of her degree. She briefly transitioned back to the hospital to assist the cardiothoracic surgeons, but rejoined the CVI Team in 2022. Sarah is a lifelong Panama City resident and enjoys spending time with her husband and two teenage boys. She has a love for the outdoors and is always looking for opportunities to go hiking, camping, or to the beach.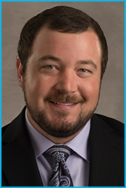 Tyler Windsor, ARNP-C, joined Cardiovascular Institute in 2018 after relocating from the Dothan, Alabama area. He obtained his nursing degree from Auburn University in 2014 and his Master of Nursing from University of Alabama at Birmingham in 2017. Prior to joining Cardiovascular Institute, Tyler served as a Certified Registered Nurse Practitioner in the Structural Heart Program of Southeast Alabama Medical Center, assisting with patients undergoing valve replacement procedures. While pursuing his MS in Nursing, he also worked in both Cardiovascular Intensive Care and in the Cardiac Cath Lab at Southeast Alabama Medical Center.
Tyler enjoys spending time with his family, including a beautiful little girl and baby boy, and occasionally getting in a round of golf or catching an Auburn football or Braves baseball game.